Biography
Nobuyo Sakakibara is a Japanese painter living in Aichi Prefecture.
Her paintings are characterized by expressions of color and a graceful style that make use of her experience of growing up in a land rich in nature.
Nobuyo graduated from Nagoya Institute of Art and Design where she majored in Japanese painting.
She has been making Japanese paintings for over 30 years.
Since 1988 she has presented at numerous solo exhibitions, group exhibitions, and public exhibitions.
Her work has been recognized by her peers, beginning with the 2004 Toyohashi Citizens' Exhibition Grand Prix, and most recently in 2018,
receiving the Matsumoto Seitarou Award for excellent work.
A member of the Aichi Art and Culture Association and of other art groups as well, she is also a jury member for art exhibitions.
Her Japanese paintings use ancient, time-honored Japanese art materials – rock paint made by crushing natural ore
and colored glass, gemstones, used with Japanese paper, glue and water.
Nobuyo paints love and beauty.
Her paintings are colorfully expressed by borrowing the figures of flowers and people.
From her paintings, one can feel a connection with the unwavering force from ancient times, the flow of time, and the expanse of space.
Nobuyo's unique Japanese paintings have charmed and delighted people from all over the world.
Schedule

Loading…
Profile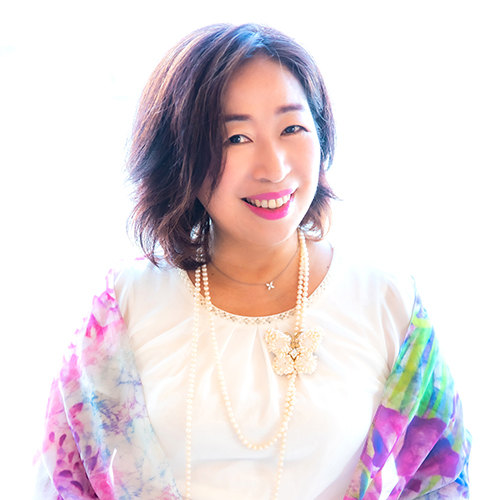 Nobuyo Sakakibara
(榊原 伸予)
Nagoya Zokei Junior College of Art & Design(Nagoya Zokei University of Art & Design)Graduated from Japanese Painting Course.
Nagoya Zokei Junior College of Art & Design Advanced course completion
Art organization [Toukakai] member(Exhibition judge)
Aichi Art and Culture Network [ANET] member
Toyohashi Art Exhibition Invitation artist / Japanese-style painter
[AIPLAZA TOYOHASHI] Japanese painting class instructor
Overseas, I am based in New York as a member of JCAT (Japanese Contemporary Artists Team).
In 2020, I will expand my activities and expand into Europe.
Japanese painting workshops are also held in Japan and overseas to let people know about Japanese painting.
In 2021, I will have a solo exhibition in Chelsea, New York.